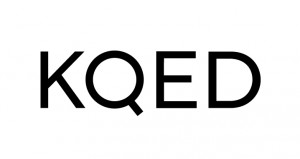 Hesperian's mobile app, Safe Pregnancy and Birth, was featured on the Bay Area's KQED public radio this morning.
Reportrd Kat Snow posted the following report on kqed.org:
"An award-winning app developed in the Bay Area aims to help pregnant women stay healthy and reduce the number of maternal deaths worldwide.
Berkeley-based Hesperian Health Guides created the Safe Pregnancy and Birth app for pregnant women, family members, and health care workers.   Hesperian executive director Sarah Shannon says the app uses line drawings to illustrate information, such as how to prevent shock.
         
"It just helps people as a visual cue to remember, oh, yes, I remember seeing that drawing — that's what I know I'll do in the case of an emergency," says Shannon.
Hesperian hopes the app will be especially helpful for those who are helping prepare local health care providers in developing countries. "People who are training community health care workers who may not have a lot of formal experience, but are the ones who may be with a pregnant woman when she's experiencing an emergency," says Shannon.  "They might be formal trainers, they might be a Peace Corps volunteer, they might be a volunteer who's coming in from a ministry of health."
Shannon says the app was created with thousands of volunteer hours, and drew on information from Hesperian literature used by health workers in 50 countries.  The company is working on translating it into several languages.
Hesperian received a $10,000 prize from Intel Corporation and Ashoka Changemakers as a winner of the "She Will Innovate" competition.
The World Health Organization says pregnancy complications kill 1,000 women every day."
Read the story on kqed.org. Read the press release that Hesperian released upon winning the Ashoka Changemakers/Intel competition..