Hesperian's 2012-2013 Annual Report is now available! Read the opening letter from our Executive Director, Sarah Shannon, below; and browse the entire annual report here. This link can be found on our "About Us" page.
Thanks for supporting Hesperian!
In 1973 when Where There Is No Doctor was first
written, it took hours of driving on a slow,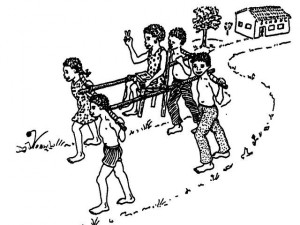 potholed
dirt track from the remote hamlet of Ajoya in Mexico's Sierra Madre to reach the nearest doctor, health clinic or hospital. There was no guarantee that once villagers arrived at a health post there would be personnel or adequate funds or medicine to get the care they needed.
Where There Is No Doctor was written both to challenge the injustice of the health system in places like Ajoya and to demystify illness and health. Starting as a loose-leaf binder containing notes describing symptoms of health problems and how to treat them, it eventually developed into the printed book Donde no hay doctor and translations into 80 languages, including English. On average, 40 people read every book- which means that the three million copies in print have changed the lives of over 100 million of the world's poor!
And that's not counting the other formats in which the material has been presented: in leaflets, pamphlets and e-books, as radio programs, talking books, skits and plays, on mobile phones, tablets and the internet. We've taken advantage of every technological advance over the past 40 years but one thing hasn't changed: a huge number of people still need clear, easy-to-follow, practical health information.
Unfortunately, health inequities throughout the world are growing, not shrinking, and the social injustice that creates and magnifies health problems has yet to be overcome. Without a doubt, Hesperian's health guides are needed more than ever.
There would be no books to distribute without your participation as volunteers, donors and staff, health educators and community organizers, field-testers, expert advisors and book reviewers, writers and readers, artists and activists. Thank you for putting your energy and your faith into Hesperian and Where There Is No Doctor. Together we're steadily approaching the goal that inspired the creation of that modest notebook 40 years ago: Health for All!
Sincerely,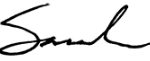 Sarah Shannon, Executive Director