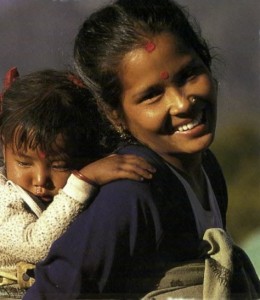 For more than 40 years, Hesperian has provided essential health information where healthcare is limited or nonexistent, where cultural barriers prevent access to reproductive health information, where disaster strikes — wherever there is a need.
People worldwide depend on Hesperian's books and resources, and now we hope we can depend on our supporters to help us expand our reach even more.
Hesperian has been offered a $35,000 matching gift, but in order to meet this challenge, we need YOU to join us.
With your help, we can:
Provide more copies of our two new books — Health Actions for Women and Workers' Guide to Health and Safety — to people in marginalized communities and workplaces. Both books identify and promote strategies for achieving better health and tools for organizing.
Reach a larger audience through digital distribution via Hesperian's online HealthWiki.
Support our translation partners, so more people have access to essential information in their native languages — which proved to be crucial after the devastating earthquake in Nepal, when Hesperian provided free chapters in Nepalese.
Fulfill more requests for books from those who cannot afford to purchase them.
All of us at Hesperian appreciate the support of our donors — you make it possible to develop and distribute lifesaving health information. If we can meet this $35,000 matching challenge, the impact of your donation will double! 
Please donate today and help us share this message. Together, we have an opportunity to make a significant impact.