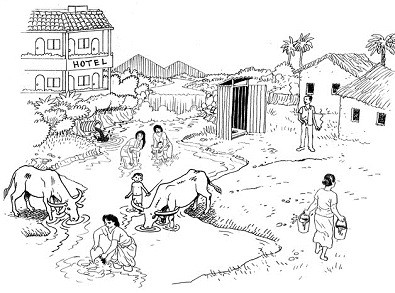 We're thrilled to expand our popular HealthWiki to include new entries in Swahili focusing on water and sanitation to better help people address the root cause of many illnesses: lack of clean water.
In Tanzania 14 million people don't have access to safe water according to WaterAid, and every year more than 7,000 young children die due to diarrheal diseases. This new HealthWiki information tackles immediate health issues by discussing treatment and prevention of worms and diarrhea — and how to improve water and sanitation systems.
This work expands our current Swahili HealthWiki content focused on pregnancy, caring for children, breastfeeding and basic nutrition — all using clear drawings and easy-to-understand language to help people living in the African Great Lakes region take charge of their health.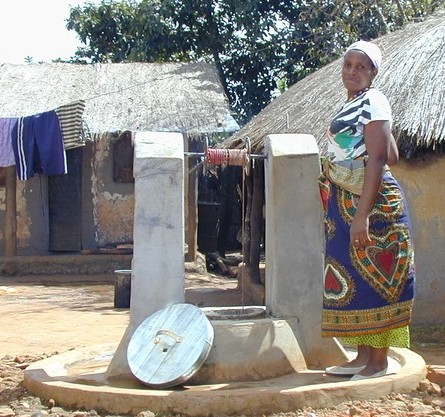 Over 7 million users have logged on to our free, online HealthWiki since 2011, including more than 3.8 million people that have viewed our materials in Spanish. Hundreds of thousands of readers use our HealthWikis in Portuguese, Arabic, Chinese, Haitian Creole, Vietnamese and others.
Every day we are increasing the accessibility of health information to those who need it most through our books in many languages, Gratis Book Program, Image Library, Safe Pregnancy and Birth app — and by expanding our HealthWiki with new, relevant content in even more languages. Hesperian Health Guides is here to provide information to help people — and their communities — live healthier lives.