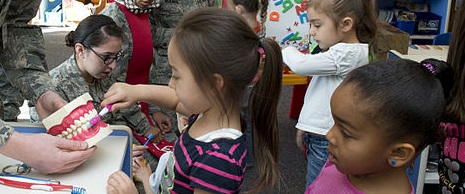 For the 85 million Americans without dental insurance, tooth pain doesn't start after Halloween. Although some reforms have increased access, many Americans can't afford dental services: As many as 1 in 3 low-income children experience tooth decay, and 1 in 4 Medicare beneficiaries are missing all of their natural teeth.
As Dr. Harry Goodman pointed out on The Diane Rehm Show last year, the issue is not just an unsightly one, but also concerns social justice and dignity. Children struggle to learn at school if their teeth ache, and someone missing front teeth can be viewed as "unemployable."
In the absence of universal dental care, we need other options. While not a replacement for high-quality dental care, Where There Is No Dentist contains comprehensive information about prevention, treatment and common causes of dental problems. Where There Is No Dentist has served as a unique guide for community dental health workers and educators for over 30 years.
Like all our other materials, it stresses that prevention and community organization are the best cures for what ails us — so it may be worth reading before dental problems happen — not after.
Get a copy of Where There is No Dentist in our online bookstore, or read it for free in our HealthWiki.