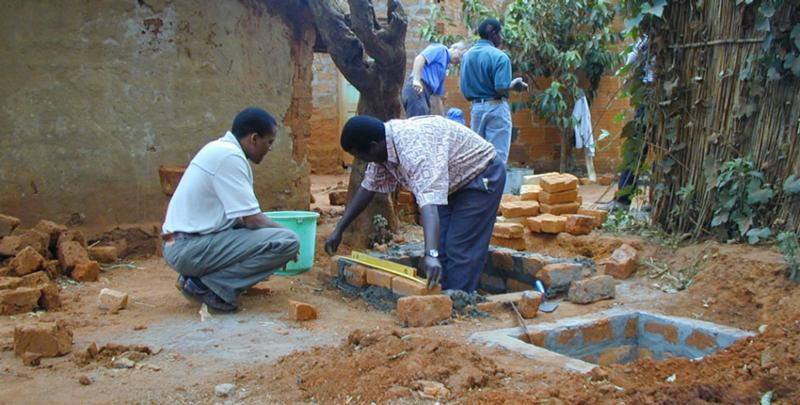 Here in North America it sounds like the punchline to a bad joke, but World Toilet Day is real.
Over 2.4 billion people around the world lack toilets, which means they lack access to good sanitation which helps them avoid disease in their homes, their communities and their water systems.
It means that they struggle to avoid illness when they go out to relieve themselves, and if they're sick they struggle even harder to get well. It means that women risk violence every time they look for a quiet, private place go.
Maybe if we forced our government leaders to dig their own latrines – and use and clean them – they'd develop the political will to solve the essentially simple problem of lack of access to sanitation. Until that happens, we can provide people with the knowledge to build and maintain healthy sanitation systems.
In fact, one of the most popular sections of our Community Guide to Environmental Health is the chapter Building Toilets, which contains basic instructions on how to construct 7 different types of toilets, from latrines to composting toilets. Even the New York Times was fascinated enough to highlight it.
A Community Guide to Environmental Health is available in Chinese, Spanish, and English and, thanks to nonprofit World Reader, our sanitation information is distributed to schools in Africa on donated tablets for free.
Whether you need to strategize to build toilets or beat back a mining company from polluting your waterways, we have 617 pages of environmental health resources geared to help you take charge of your health — use 'em!