El virus Zika, transmitido por zancudos, ha alcanzado proporciones epidémicas en Brasil y está trasladándose rápidamente hacia el norte a través de centroamérica y el caribe. La Organización Mundial de la Salud ha afirmado que el Zika llegará a casi todos los países en nuestro hemisferio, excepto por las áreas más frías de Canadá y Chile.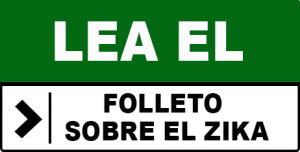 Para apoyar a las personas y comunidades enfrentando esta enfermedad, Hesperian ha desarrollado información de emergencia sobre el Zika que ahora está disponible en inglés, español, francés y portugués en nuestro WikiSalud digital gratuito.
Le invitamos a compartir esta información sobre los síntomas del Zika y las precauciones individuales y a nivel comunitario que se pueden tomar para evitar que se propague. Esta información está disponible en inglés y español y pronto produciremos las traducciones al portugués y criollo haitiano para asegurar que esta información le llegue a las personas que más la necesitan.
Aún no hay cura para el virus Zika, ni hay una vacuna para prevenirlo. Y de forma alarmante, el Zika parece representar una amenaza grave para las mujeres embarazadas por el posible riesgo de defectos de nacimiento (como la microcefalia, cuando los bebés nacen con cabezas demasiado pequeñas). También parece haber una relación entre contraer el virus y una enfermedad autoinmune del sistema nervioso llamada síndrome  Guillain-Barré, que conlleva a la debilidad muscular, la parálisis y hasta la muerte. Hay mucho más por saber sobre el Zika y de su posible relación con estos problemas. Así que estaremos actualizando nuestros recursos continuamente para incluir información nueva.
Por favor comparta nuestro folleto con todas las personas que puedan estar afectadas por el Zika y ayúdenos a continuar nuestra labor para asegurar que esta información le llegue a las personas que más la necesitan.

The Zika virus, a mosquito-borne disease, has reached epidemic proportions in Brazil and is moving north through Central America and the Caribbean. The World Health Organization estimates Zika will appear in nearly every country in our hemisphere, except the cooler areas of Canada and Chile.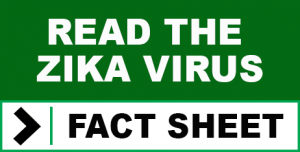 To help people cope with this disease, Hesperian has developed emergency information on Zika in our free online HealthWiki in Spanish, English, French and Portuguese.  
Please share our information on Zika virus symptoms and how to take personal and community-wide precautions to limit its spread. Now available in English and Spanish, we are working on translations Portuguese and Haitian Kreyol to ensure this health information reaches the people who need it most.
There are currently no medicines that treat the disease, nor any vaccine to prevent Zika virus. Alarmingly, Zika seems to pose a grave threat of birth defects (microcephaly, or babies born with too small heads) to pregnant women. There also seems to be a relationship to an autoimmune disease of the nervous system, Guillain-Barré Syndrome, which can lead to muscle weakness, paralysis, or even death. There is much more to be learned about Zika and the mechanics of its possible relation to these problems and we will continually update our resources to include new information.
Please share our fact sheets

to anyone you know who could be affected by Zika and support our work translating health information to ensure we can reach the people who need it most.