Professor Andrea Capachietti, friend of Hesperian and advisory board member for the Syrian American Medical Society, describes the challenges facing humanitarian and medical workers in Syria. The conflict is "a very different style of warfare, violating numerous international mandates. The injuries are horrific." Medical workers and clinics have become military targets, with over 1,000 health workers killed, facilities destroyed, and remaining centers working without basic equipment or even electricity. Those lucky enough to escape the conflict are crowded into under-resourced areas, such as a Greek refugee camp where tents were set up inside of warehouses. Lack of ventilation makes these living quarters "become incredibly hot… During Ramadan, people were in tents, fasting, in 100 degree heat."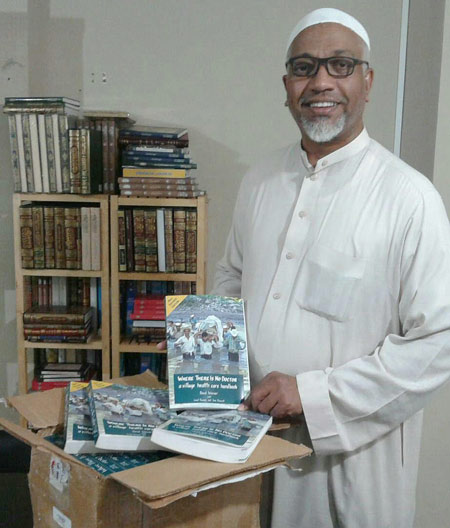 Hesperian books are used throughout war zones and refugee camps by medics and volunteers to respond to the destruction around them, to start health promotion programs, to help expecting mothers and newborns survive and stay healthy, and to train health workers. Andrea Capachietti used Hesperian books in a "training of trainers program" in which refugees were chosen by their neighbors to learn basic health skills and then pass them on to others. "Hesperian books have helped us work with trainees in a culturally respectful way, and have helped us build trust," she said.
Thanks to your generous donations, Hesperian materials have been sent to seven organizations working with refugees in Greece, Syria, and Yemen, putting lifesaving tools into the hands of those doing this vital humanitarian work.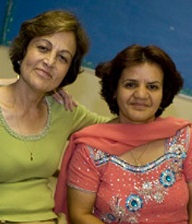 Hesperian is also partnering with Jewish Family Child Services – East Bay to prepare them to support new refugees with effective health education and navigation of our confusing healthcare system. Case managers from JFCS – East Bay, themselves resettled refugees, are learning to initiate conversations about health concerns, respond to needs as they arise, find information in Hesperian's publications and other resources, and connect people to local health and social services.