Project coordinator of the NEW Where There is No Doctor, Paula Worby, recently spent several weeks in Peten, Guatemala with the United Nations High Commissioner for Refugees (UNHCR). Paula worked with the UNHCR and Guatemalan organizations that are offering humanitarian aid to Central American migrants and asylum seekers heading northward.
Prior to joining Hesperian, Paula spent much of her career working with refugees and other migrant populations, but even so  "it was overwhelming to see so many young people, mothers with small children, and whole families desperate to leave their home countries who have to endure so many hardships. They're exploited every step of the way — they're charged more for transport, food, and for lodging….Women are also vulnerable to sexual violence, and there are many other people who are traumatized or who are traveling despite serious health conditions without reliable access to water, food, or medicines."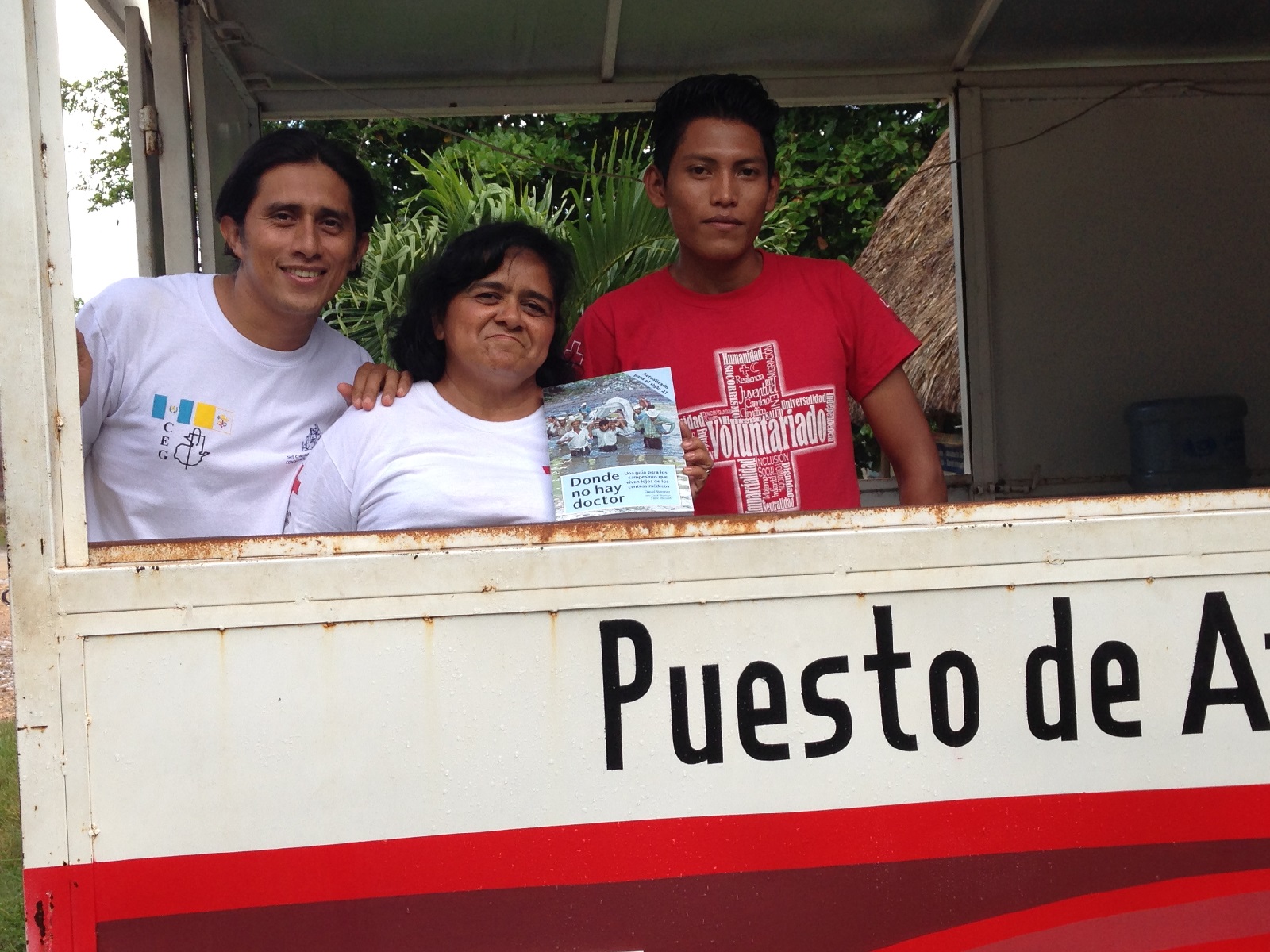 Fortunately, there is also a lot of local solidarity in Peten to help refugees, including volunteers who work with the Catholic Church and other Guatemalans who give people a free place to stay or food or extend a helping hand some other way. Paula was able to visit with some people at the front lines of health promotion, and give away free copies of Hesperian books!
"I gave a Spanish language copy of Where There Is No Doctor to Guatemalan Red Cross team members that take week long shifts to work at a border point where hundreds of migrants cross every day. They run a very basic first aid station where they help migrants make phone calls to relatives, give people water and cookies, and can dress wounds and test  blood sugar levels," said Paula. "They were thrilled to have the book to expand their own learning."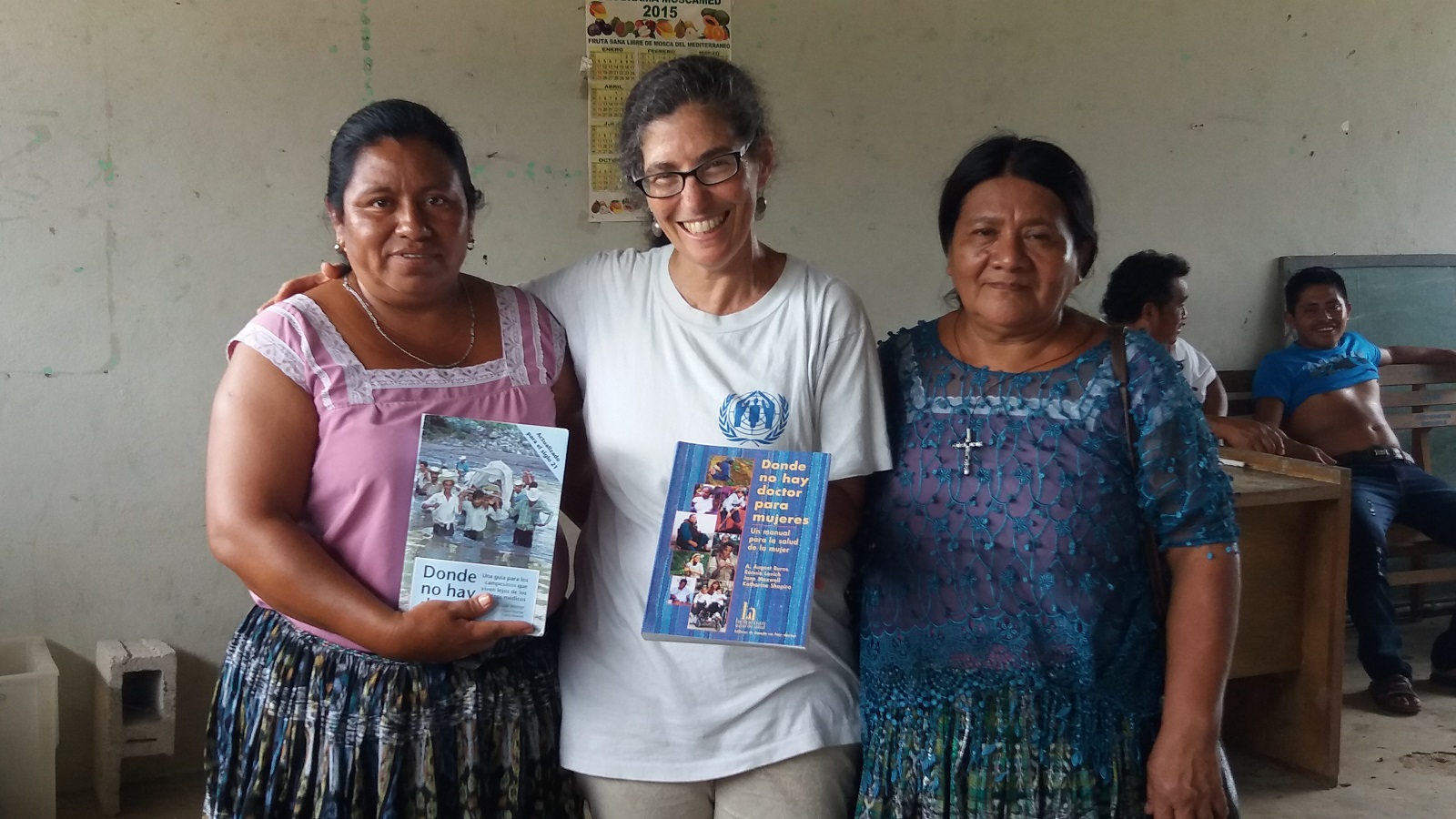 Paula was able to visit the Peten office of  long-term Hesperian partner ASECSA that has trained community health workers in Guatemala for decades and she also donated Hesperian books to health promoters in two rural Peten communities that carry out ambitious health promotion in remote areas.. "It was amazing to meet  these highly skilled community health workers, some of whom have been doing this work for 15-20 years," said Paula. "One of the clinics I saw can handle serious first aid emergencies and also offers cryotherapy to treat early signs of cervical cancer. Seeing how they interact with clinic visitors, I could see how the deep trust that have with the community is what makes their work so effective."  
Paula is now back to her office at Hesperian and the NEW Where There is No Doctor project, which has several advanced chapters available online. Paula recently helped complete chapters on Diabetes and Cancer, and shortly will work with international partners to field test a chapter on mosquito-borne illnesses. This chapter will build on Hesperian's Zika fact sheet, which is available in English, Spanish, Portuguese, French, and Haitian Kreyol.