The confirmation of Betsy DeVos as Secretary of Education has again raised the controversial topic of school vouchers. A strong argument against the voucher system is that private schools are not required to meet the same level of regulation as public schools. This creates serious problems for students with disabilities, as Senators Maggie Hassan and Tim Kaine brought up at DeVos' confirmation hearing. 
Vouchers allow private schools to force parents of children with disabilities to give up their IDEA rights — the federal law guaranteeing that schools must meet all children's needs. When a private school accepts a student's voucher, and then rejects the student due to the cost of meeting their special needs, it can send the student back to a public school — but keep the tax money from the voucher!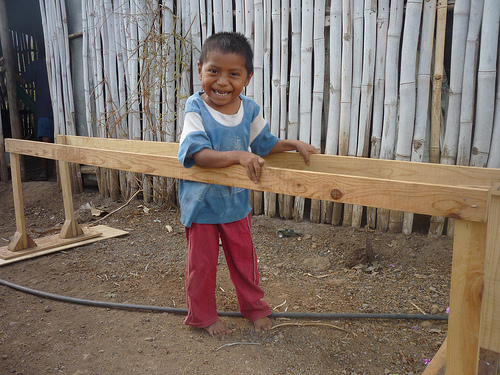 Students with special needs have a right to equal education. The social, intellectual, and behavioral development that schools provide is vitally important to children, regardless of their background, ability, or class. Hesperian's Early Assistance series, Helping Children Who are Deaf and Helping Children Who Are Blind, offers developmental activities for young children and strategies for parents to organize for better education in their communities. And our soon-to-be-released Helping Children Affected by HIV will include a chapter on early childhood development specifically for HIV-positive children.
The voucher system de-prioritizes and defunds public schools for the benefit of private schools, that do not provide equal education to children with disabilities. The proposed changes to (and possible repealment of) the Affordable Care Act and the budget proposal announced by the Trump administration further reduce the chances that children with disabilities will get the support they need to grow into healthy, productive adults. It's time to double down on our work to ensure the rights of people with disabilities, a vulnerable part of our population coming under attack once again.