The latest Environmental Protection Agency budget details the new administration's plan to lay off 25% of EPA employees and to dismantle 56 programs, including pesticide safety and control of water runoff. It also eliminates restrictions designed to limit children's exposure to lead and cuts funding for research on climate change and water quality.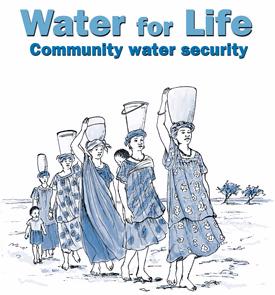 Our government's antagonism toward the EPA does not leave us powerless; we have the ability to protect ourselves from pollution, pesticides, and contamination. Water for Life, Hesperian's 48-page guide to improving drinking water sources and to thinking about safe, clean water as a human right, is a simple and actionable handbook for organizing water projects as a means to improving community health.
We take clean water and clean air for granted — until they disappear. Lead-contaminated water in Flint and in the Fruitvale neighborhood of Oakland remind us that we need to take an active role in protecting and maintaining our communities' control of water. It is no coincidence that poor communities are the most neglected when it comes to environmental oversight, and cutting the EPA budget will only make the problems worse. Lack of access to clean and safe air and water is a problem around the world.Learn what the administration has planned for water regulations and discuss ways to take action in your community at an upcoming webinar on water justice, hosted by Public Health Awakened, Tuesday, April 25th at 10am. Register for the event, and learn more about it on their website.