"The changing needs of the 21st Century mean nurses have an even greater role to play in the future. New and innovative types of services are needed — more community and home-based, more holistic and people-centred, with increased focus on prevention…"
This is the vision of Nursing Now, a new campaign launched to elevate the role of nurses and midwives to bring us closer to achieving the goal of universal health care by the year 2020.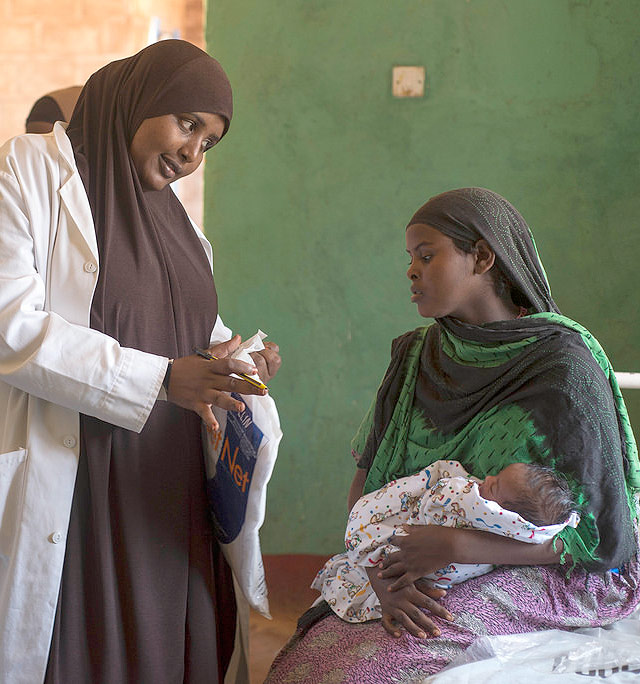 The designers of this campaign call for global health systems to place greater value on nurses and midwives, the strong ties they have to their communities, and their unique ability to provide effective care. Nursing Now calls for more opportunities for nurses and midwives to receive education and training to strengthen their skills and capacity for care. Hesperian resources, such as A Book for Midwives, are a great, effective way for organizations to build out their training and continuing education programs for nurses and midwives in a culturally appropriate, respectful, and cost-effective way.
For years, practitioners have found just what they're looking for in Hesperian materials. Amona Bukola, a nurse/midwife in Nigeria, says:
"[A Book for Midwives] has been very educative, practically oriented, resourceful, illustrative, captivating and indispensable to any professional health practitioner."
Empower the nurses and midwives in your organizations with respectful, quality education by sharing A Book for Midwives and other midwifery resources from Hesperian and partner organizations, like the training sets developed by the American College of Nurse-Midwives — Home Based Life Saving Skills and Life-Saving Skills Manual for Midwives.