We're going to SOPHE 2018, and hope to see you there! Editor Paula Worby, DrPH, MPH will present on Hesperian's use of Outcome Mapping to evaluate the qualitative impact of health information and health education initiatives. Anyone interested in measuring hard to capture and multifactorial outcomes such as community empowerment won't want to miss this session: Outcome Mapping: a Tool to Measure the Impact of community health education interventions, Concurrent Session B, Room: Delaware A/B, Wednesday, April 4: 4:15 – 5:45pm.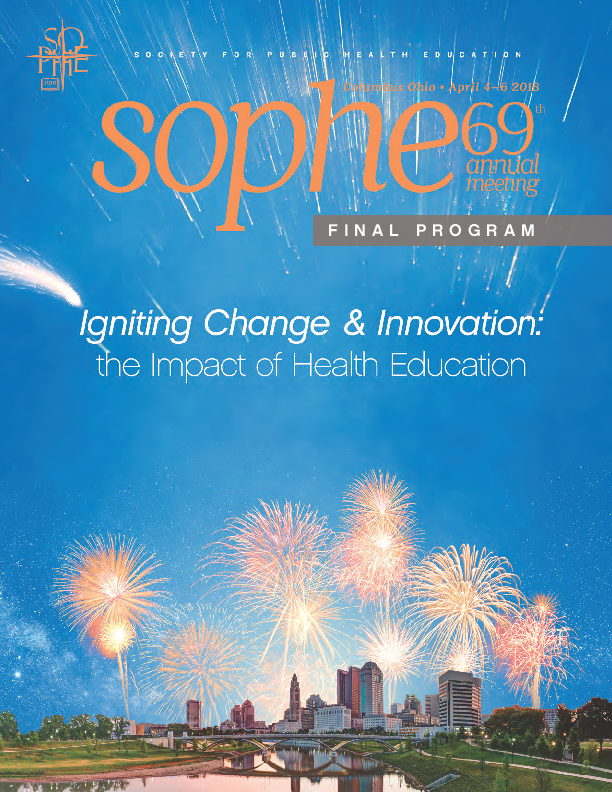 Paula will also present: Chemical safety information motivates and empowers low-wage immigrant women workers to take action to protect their health, Concurrent Session D, Room: Marion, Thursday, April 5: 1:00PM- 2:30PM. If you are interested in the intersection of occupational health and gender, this session is for you. Learn about Hesperian's experience developing health materials for low-wage factory workers and how organizations in the US and globally are using these resources to build sustainable, local, worker-centered programs.
We are happy to offer special pricing on purchases made by SOPHE attendees. We will not be selling books at the conference, so be sure to visit our online bookstore or give us a call at (510) 845-4507. Have your department administrator or bookstore fulfillment department mention SOPHE for exclusive discounts! Individuals can save 20% with coupon code SOPHE2018.