Hesperian piloted an initial Latin America based print run of 200 copies of Guía práctica para promover la salud de las mujeres in Guatemala. That way, a large number of copies became immediately available in a country where there are many exciting grassroots initiatives and where Hesperian enjoys close and long-term ties. On August 2, 2018 Hesperian co-sponsored a book launch event in Guatemala City with about 100 attendees.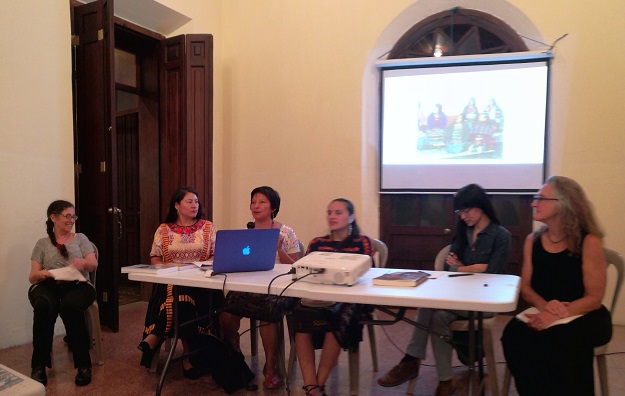 Featured speakers included Lucrecia Hernández Mack, a visionary who made valiant attempts to reform Guatemala's troubled public health sector during her recent 1-year tenure as Minister of Health and Elsa Rabanales, a young and dynamic organizer with the rural indigenous women's network Actoras de Cambio based in Guatemala's indigenous highlands region. Other indigenous women's groups, health-focused and youth groups, university students and faculty, and UN organization representatives were present and the attendees stayed for the Q&A and discussion section of the dynamic event. Articles before and after the event appeared in the local press, read them in Spanish here:
This exciting launch of the new Spanish translation of Health Actions for Women was successful thanks to the collective effort of many individuals and organizations. Hesperian looks forward to another collaboration with The Public Health Institute and GOJoven International to celebrate the book's release this Thursday August 23rd in Oakland, CA. There are a few tickets left for this Thursday's free event — get yours here!