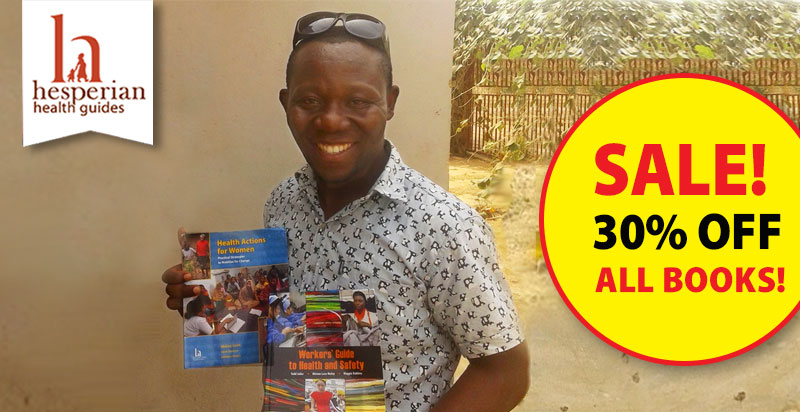 Too many choices, not enough meaning! This thought occurs to many of us as we hunt for the perfect gifts for family members and friends during the holiday season. The endless identical gift catalogs in our inboxes and mailboxes just clutter our minds and recycling bins and are one reason we so often leave holiday shopping to the last minute. Whether you are on top of your shopping or feeling the pressure, Hesperian is here to help with recommendations and a 30% discount on all our books!
A guide to bookish gifts that promote health justice
Save with a set:
Hesperian's themed book sets provide a comprehensive overview of a health topic. The holiday discount gives you an extra 30% off on top of our regular 20% savings deal. Explore our sets for General Health, Women's Health, Travelers, and more.
For the activists in your life:
Staying healthy is not just about caring for oneself, but coming together to address social inequalities that destroy our environment and make us sick. Here are some books that inspire organization and social change: Workers' Guide to Health and Safety, Health Actions for Women, and A Community Guide to Environmental Health.
A Sample of Hesperian:
If people in your life are interested in health but have never used a Hesperian book, introduce them to our materials with a booklet!  Booklets are an ideal gift for people working in specific health areas, such as Diabetes or Sanitation.
We hope this selection of Hesperian books helps you check holiday shopping off your to-do list so you can get around to making the coming year one of Health for All! Enjoy a holiday offer of 30% off all Hesperian print books now through January 2020. Enter the code "Holiday 30" at checkout to save!