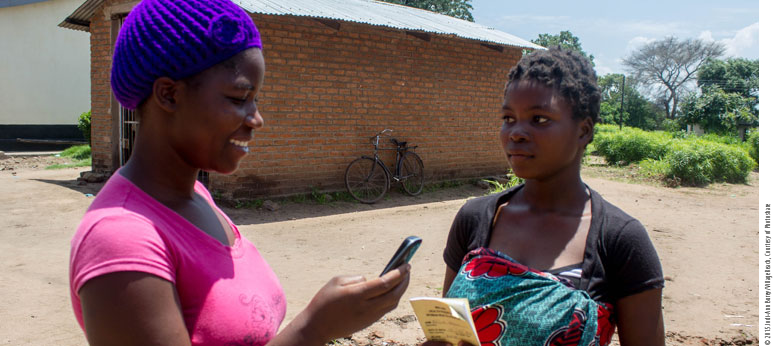 We are healthier when we decide for ourselves when to have sex, when to get pregnant, and when to have children. Hesperian's trusted reproductive health information, which communities have relied on for years, is now even more accessible as mobile apps. After downloading, these practical, multilingual apps operate entirely offline, without a data plan. Use them to make decisions that ensure healthier outcomes for yourself, your loved ones, and your community.
You can view our Mobile App Privacy Policy here.
Safe Abortion (SA)

Available in: Afann Oromoo, Amharic, English, French, Igbo, Kinyarwanda, Luganda, Portuguese, Spanish, Swahili, Yoruba

This app gives reliable, step-by-step information on safe abortion. You can compare different safe methods of abortion, use the pregnancy calculator, and learn how to respond to danger signs. Individuals, health workers, and advocates can all use this app to promote safety and the right to choose!

Read more...
Safe Pregnancy & Birth

This award-winning app helps individuals, families, and health promoters deliver babies safely. The app is comprehensive, clear, and heavily illustrated. Learn how to overcome risks and stay healthy during pregnancy, delivery, and after birth.

Read more...
Family Planning

Available in: Afaan Oromoo, Amharic, English, French, Kinyarwanda, Luganda, Spanish, Swahili

This app supports health workers and peer counselors who share information about methods of contraception.

The app explains the different methods to help people choose based on their preferences, circumstances, and health history. The app also features counseling dialogues modeling conversations to help people communicate with others about the best family planning choices for them.

Read more...