Hesperian Health Guides offer a mix of stories, activities and explanations of health and the underlying causes of illness. Our books model how to present health information in accessible and inclusive ways, and encourage students to consider how they can best communicate as health workers and educators. They are designed to provide a useful starting point for classroom discussions, share strategies for students learning to develop their own health education programs, and assist teachers working with young children.
Find helpful resources for teaching public health at home and in the field:
Teaching Guides
These guides are intended for use in undergraduate and graduate level academic programs for students who will be working with communities organizing for social change. These include programs in social work, gender studies, public health, education, and international and rural development, as well as other professional training programs.
Teaching guides are now available for:
Health Actions for Women
Developed by Rhonda Sarnoff, DrPH at University of San Francisco
Organized to correspond with individual chapters, the Health Actions for Women teaching guide provides questions and activities to lead in-class discussion or to be assigned as homework.
Examples from Other Courses
Our materials have been woven into syllabi for courses in several areas of study, such as environmental health, international affairs, public health and even language classes. Some courses that have incorporated Hesperian books into their readings are: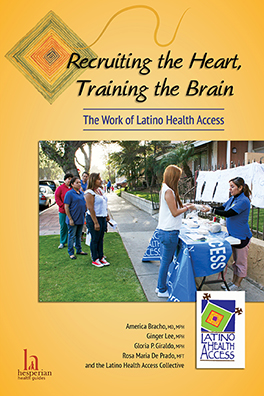 Course: Latinx Health and Culture at University of Washington
Book Used: Recruiting the Heart, Training the Brain
Course Description: By examining health and cultural issues in the Latinx community through a public health lens of risk, resilience and resistance, this course helps students develop a deeper understanding of the health issues in the Latinx community, the social and environmental factors that affect the health of Latinxs in the U.S., and how in-depth knowledge of Latinx cultural beliefs and practices can improve the health of Latinx communities. Download syllabus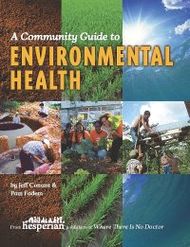 Course: Anthropology of Global Health at George Washington University
Book Used: Community Guide to Environmental Health, Ch 8
Course Description: Demonstrating the value of anthropology to global health, this course studies global health through the theoretical and methodological lenses of sociocultural and biocultural anthropology. Drawing from anthropology, epidemiology, nutrition, public health, history, and biology, global health is framed as a human right, foreign policy, science, industry, and charitable agenda.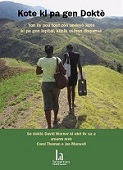 Course: Intermediate/Advanced Haitian Kreyol at University of Florida
Book Used: Kote fanm pa jwenn doktè (Where There Is No Doctor in Haitian Kreyol)
Course Description: This course helps develop proficiency in speaking, reading, writing and listening in Haitian Creole in a classroom setting where communicative, form-focused and meaningful activities activate learning. In addition to the instruction of Haitian Creole through books, lectures and discussions, the instruction of Haitian culture, society and music are an important part of the class experience.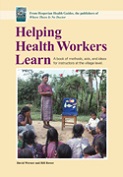 Course: Global Health Immersion Program at University of Washington
Books Used: Where There Is No Doctor and Helping Health Workers Learn
Course Description: A field-based global health experience for students early in their medical training. Through the challenges of living in a different culture, implementing a community health project and seeing poverty and sickness firsthand, students gain deeper understanding of the plight of the world's poor and explore ways to develop a career that addresses inequities in health at home and abroad.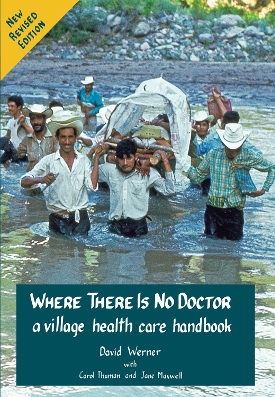 Course: Anthropology of Global Health at Tufts University
Book Used: Where There Is No Doctor
Course Description:This course focuses on the control of infectious diseases that are endemic in tropical countries, studying the biology, epidemiology, and control of disease. Health conditions that are covered in detail include tropical diseases targeted for elimination, helminth diseases, diarrheal diseases, diseases lacking adequate control, vaccine-preventable diseases, and "the big three" (HIV/AIDS, malaria, tuberculosis).
Reviews from Teachers
"Where There Is No Doctor is an essential resource for our work. It has been instrumental to our program's success because it breaks down information in a culturally sensitive and accessible approach, enhancing the student's ability to communicate important information to people in an understandable way. No other book does that." 
— Ronna Krozy, EdD, RN, Associate Professor at Boston College Connell School of Nursing
"We teach teachers to serve children with disabilities in their classrooms. They are mainstream teachers without university degrees and often with fairly low English reading skills. Part of the program is delivered through distance education, so we are creating self-study materials for information-based topics, such as characteristics of learners with disabilities, so face-to-face teaching time is devoted to skill-based material such as teaching methods. Hesperian images, especially from Disabled Village Children, are useful for the self-study guides as well as in teaching, on hand-outs and slides, and in pamphlets."
— Jannike Seward, Ph.D., Lecturer at Callan Studies National Institute, Papua New Guinea
"Helping Children Who Are Deaf and Helping Children Who Are Blind have helped us include children with disabilities in our classes. We have used them to develop special education workshops for the teachers, as well as health workers and parents, to learn new ways to help children who are deaf and blind."
— Mvula Richard, Teacher at Katube Middle Basic School in Zambia
"We have roughly 500 health workers who we have trained in Mexico – promotores – and we're able to customize the contents of our teaching kits based on the particular area. The doctors who develop the curriculum and customize it use copies of Where There Is No Doctor and Helping Health Workers Learn."
— Laura Libman, President/CEO of The Tia Foundation
Study Abroad and Service Learning Programs
Hesperian books are essential tools for trips abroad, particularly to remote or low-resource areas with limited access to doctors and hospitals. Students living abroad are faced with many mild to severe health problems that may be rare in the US. Our Basic Health Care books, like Where There Is No Doctor, helps students address these health issues, both for themselves and others in the community.
And for global health and international development programs, our Community Health Education materials provide culturally appropriate strategies developing community-based solutions to structural health problems, such as gender-based violence, a lack of clean water, and poor nutrition.
"A must for the Public or Global Health classroom abroad. Students used the guides to plan workshops, create materials and get ideas about how they could better empower the groups they were working with. Hesperian publications helped my students move from lamenting conditions to analyzing causes."
— Dr. Jennifer Casolo, past Director of University of Arizona Study Abroad Program in Guatemala
Sample Materials For Use In the Field:
Community Health Education:
First Aid & Basic Health Care:
Want to Help Field Test?
Every Hesperian book is a collaboration, and field testing is an important part of the creation of our resources. For the development of each new book and translation, we send draft chapters to partners around the world to collect their input. Health workers and educators read and try out our materials, and provide comments and suggestions that help us improve everything we publish.
Students on service-learning programs have often assisted partners to field test materials, for example helping with note-taking, documentation, logistics and correspondence with Hesperian staff. It's a great learning experience!
We are frequently looking for new partners to assist with field testing medical review. If you are leading a service-learning course or other community health training, or if you are a medical practitioner, we'd love to work with you. To learn more about getting involved and to hear about our current opportunities, please email us at [email protected].