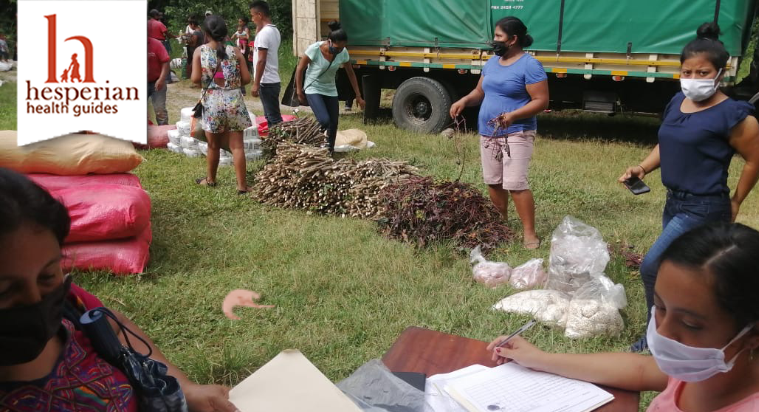 With this pandemic, where we live is a major factor influencing health and well-being. While housing density and urban poverty shape the impact of the COVID-19 crisis in cities, rural communities face their own set of unique challenges. These include long-standing neglect of rural hospitals and clinics and scarcity of adequate supplies and trained personnel. 
Hesperian historically and with dedication has focused on health in rural areas and people who literally live Where There Is No Doctor, the title of Hesperian's best-known (and bestseller!) book that continues to be updated. Along with Where There Is No Dentist, these print books are especially prized where internet access is scarce and access to electricity is unreliable.
In rural communities where internet access is expanding and access to smartphones is increasing, Hesperian's HealthWiki, designed to provide content in a flexible, wiki-based format and well suited for low or intermittent networks, is making a critical difference. Hesperian's information is made to share, a finding confirmed by feedback describing how people  forward links, tell neighbors, organize community talks, or print and distribute the materials.
The multilingual COVID-19 resources in our HealthWiki can help anyone, anywhere stay informed. These info sheets share practical guidance for staying safe from the virus, address emotional health challenges arising from shelter in place orders, and guide care for someone recovering from COVID-19 at home.  Not only is the latter the best course of action when advanced hospital care isn't needed, but helping people do this safely also builds on Hesperian's tradition of aiding people to be in control of their own health at the family and the community level. Well-organized rural communities are keeping themselves safe: effectively communicating prevention tips tailored to local culture and conditions, creating masks and DIY sanitizing liquids, and developing physical distancing protocols.
Where rural health services are overrun with COVID-19 cases and staffing and protective gear shortages are common, people are worried, justifiably so, to seek healthcare for non-COVID-19 health concerns. Here too Hesperian's HealthWiki is a source of solutions for home care (and emergency signs) for hundreds of health issues: treating common childhood illnesses, maintaining health during pregnancy, and supporting the work of rural midwives among them. Ways to protect and store community water, prevent dengue and malaria, and prepare for first aid in case of snake bites are especially suited to the challenges of rural life.
Because COVID-19 is a global crisis, rural communities are deeply affected alongside urban areas. We try to be part of the solution by sharing information that speaks directly to rural health needs and work continuously to make our materials available in many languages and accessible formats.