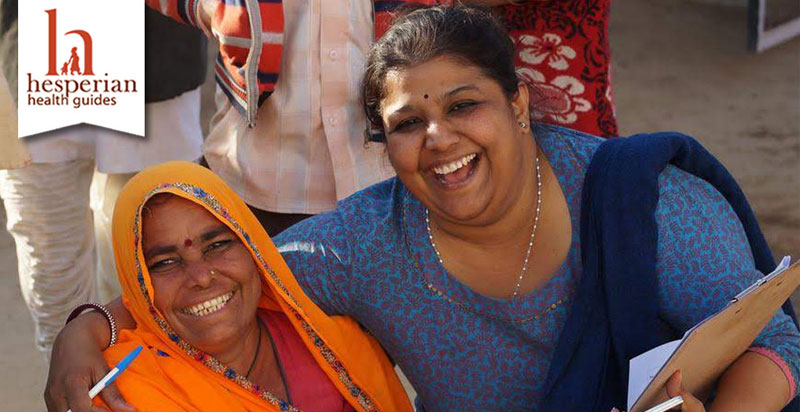 Hesperian's year has been all about opening new channels to health. As 2019 comes to a close, we reflect on how we have expanded beyond books as vehicles for sharing health information and what we hope to achieve in the new year.
Our mobile apps and HealthWiki have delivered  lifesaving information more rapidly to a larger audience than we ever imagined possible. Hesperian's safe abortion mobile app, launched in February, already helps users in 137 countries! This free, multilingual tool, often used in conjunction with our Family Planning and Safe Birth and Delivery apps, is empowering people everywhere to take ownership of their health.
We continue to develop accessible print materials on a range of health topics. Our latest health guide Helping Children Live with HIV, supports caregivers and community health workers addressing both the physical and psychosocial needs of children with HIV. Written for families and communities, this book is full of helpful stories and strategies to inspire group action. And we just finished the transformative work necessary to make this freely available online as well.
Hesperian's classic Where There Is No Doctor is still our best-known book, and people searching for it online now also find related and expanded chapters generated by our  New Where There Is No Doctor project, available for free on our HealthWiki. These chapters have also been translated, some into more than a dozen languages, and others produced as printed booklets for community health worker and individual use.
None of this would be possible without our partners, donors, customers, and supporters around the world. We thank you for your continued support and encourage you to stay connected to participate in the even more audacious outreach in store for 2020.