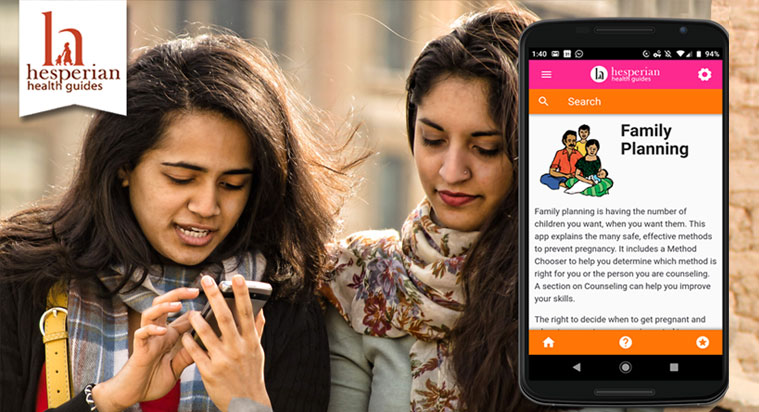 In many parts of the world, speaking openly about topics such as sex, pregnancy, and family planning is very difficult. When people feel uncomfortable asking questions about contraception, even if they desperately need and want the information, it can make the job of a health counselor seem impossible. Hesperian's Family Planning App is designed to encourage and support counseling conversations led by health workers, community leaders, and peer promoters.
The "Counseling Examples" help counselors reflect on how they should engage with people of different ages and experiences. This section puts people in real life counseling situations that encourage them to address their own biases, become better listeners, and empower individuals and couples to make family planning decisions.
When people can choose the contraceptive method that best suits their preferences and needs, they will have greater control over their reproductive health and life choices. The Family Planning app contains a "Method-Choosing tool" that explains the pros and cons of various methods, and includes comprehensive Frequently Asked Questions about birth control.
We made our app free, accessible offline, and available in multiple languages (English, Spanish, French, and Swahili, with more to come). Now everyone can have the tools to choose their best method of birth control. Download the Family Planning App in Google Play or the App Store today. Share our app with your networks to help bring family planning information to individuals and families around the world!