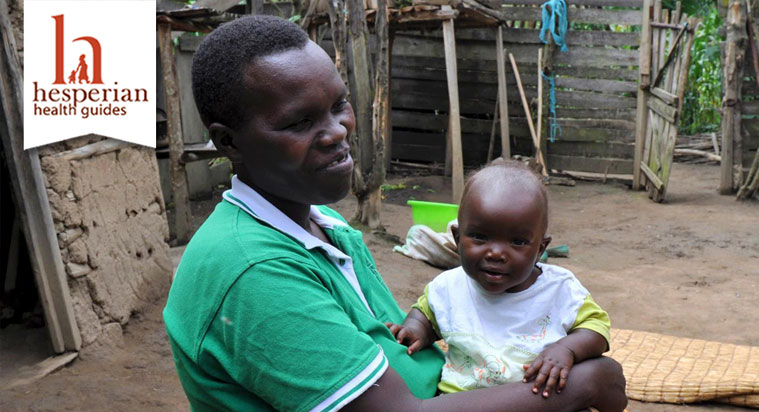 Even though we've made a lot of progress on the HIV/AIDS epidemic, 1.8 million children are still currently living with HIV worldwide. These children desperately need their caregivers – parents, teachers, neighbors – to support not just their physical needs, but their mental and emotional health as well. Hesperian's newest book, Helping Children Live with HIV, takes a holistic approach to HIV care by integrating illness prevention and treatment with psychosocial support for families coping with poverty, discrimination, trauma, and loss.
Babies and young children with HIV are uniquely vulnerable because they are completely reliant on their caregivers for all of their needs . . And yet, their families typically face many challenges. Our book offers caregivers and community health workers practical, motivating, and easy to use information to solve common problems and prevent many others.  People caring for children with HIV have written to us praising the usability of the book. A representative from ChildFund, an organization in Kenya helping children in poverty, wrote to us saying:
"I am very happy with the illustrations as they bring real experiences and practical methods of caring for children living with AIDS. I believe that the book will not only be used by the Community Health Workers and other health providers, but will form a core curriculum support material in schools."
The feedback we are receiving from the actual users of Helping Children Live with HIV, is powerful validation that the book is already making its mark and the needed information will be shared again and again.  
Getting this resource into the hands of families and communities affected by HIV in low-resource settings is critical. We encourage you to bring copies of our book if you are visiting countries that have high rates of HIV, tell organizations and individuals supporting children with HIV about it, or contribute to Hesperian so we can make more copies available free of cost.
Now until the end of February, enjoy 30% of Helping Children Live with HIV with promo code "HIV30".