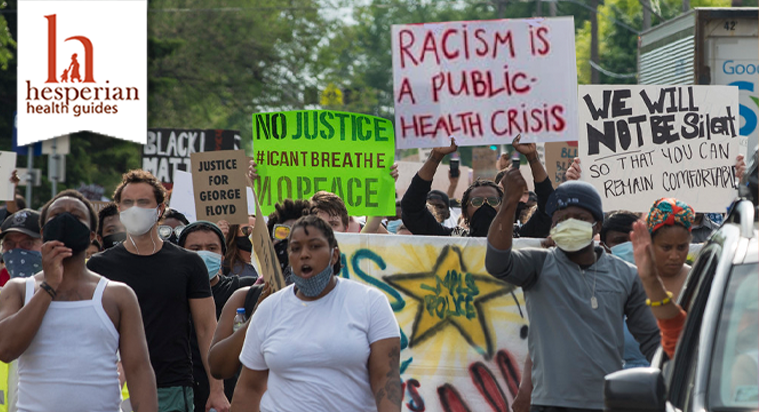 8 minutes and 46 seconds. That's how quickly the police murdered a 46-year old African American man named George Floyd on May 25th, 2020. The horrifying reality is that we have seen these police killings happen time and time again, and time and time again nothing has been done to stop them. We can't say this latest tragedy exposes the structural racism in our police and criminal justice system because it hasn't been hidden, it has been festering in plain sight for way too long. 
Racism manifests in every aspect of our society, especially in health. Black Americans are dying from COVID-19 at almost three times the rate of white Americans. This is not due to genetics. The racist economy upon which the US was built has led to and depends on continuing the poverty and chronic health problems in black communities, making them more vulnerable to the virus. The Trump administration's refusal to acknowledge or respond to the health needs of communities of color is abhorrent, and is intimately related to its tolerance for and encouragement of racist policing.
Hesperian expresses our solidarity with everyone protesting the murder of George Floyd by the Minneapolis police and the systemic acceptance of police brutality. As an organization with the mission to promote health and justice, we are doing our part to help protestors stay as safe as possible. We have posted a Health Protection and Security for Protest Marches fact sheet to help people stay safe from COVID-19 while they are taking to the streets. Produced last week by colleagues in Ecuador, this resource provides information on how to avoid COVID during and after marches and protests. It includes guidance for interacting with police, who have high rates of COVID-19 infection.
When was the last time America was forced to deal with the racism at the core of our national being? Let's take advantage of this moment to transform our country because #BlackLivesMatter. Together we can care for each other and defend our health and dignity, without fear.