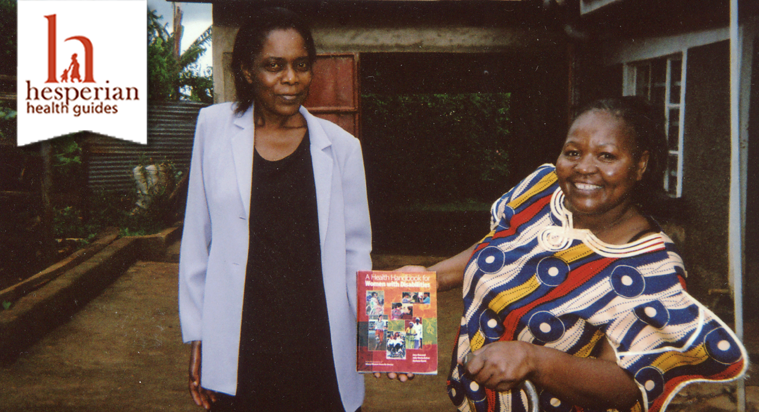 The COVID-19 pandemic has affected the entire world, but has not affected all of us equally. Social and economic factors determine who is most vulnerable to the virus and who's health will suffer most. In their reporting about the impact of the pandemic, news outlets often leave out the effects of COVID-19 on people with disabilities. People with disabilities have been hit hard by the loss of essential health services. And once again, women with disabilities are confronting the highest barriers to health and well-being.
Globally, women with disabilities are less likely to be educated and employed than their male counterparts. They also have often neglected health needs that are only exacerbated in the time of COVID-19. Hesperian's inclusive approach to women's health has created resources specifically for women with disabilities. A Health Handbook for Women With Disabilities is a groundbreaking guide that shows how women with disabilities can overcome barriers to poor health and advocate for better health care. It was developed with and is used by health professionals, caregivers, and women's health and disability groups around the world. 
UNAFEHB in Burkina Faso advocates for the rights of women with disabilities and to empower them to contribute to the socio-economic development of the country. They work with 35 community organizations to increase the visibility of women with disabilities. Hesperian is working with them and the Fondation le Tisserin (FLT) in Burkina Faso, who facilitated the translation into French of the A Health Handbook for Women With Disabilities. They will field review the draft French translation which will be corrected, designed, and then made freely available on our website.
The health needs of women with disabilities should always be a priority, especially during this pandemic. Hesperian's collaboration with grassroots organizations helps make that a reality. 
Now through the end of June, we are offering 30% off A Health Handbook for Women With Disabilities with coupon code "DisabilityJustice30".