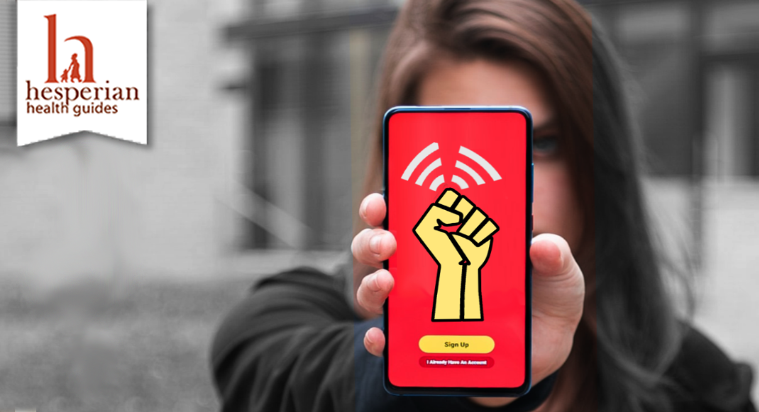 Many of you are probably familiar with the term "armchair activist". This label describes someone who might take strong stands on social media, but rarely does anything more, especially if it involves leaving the comfort of their home. When 'clicktivism' has no connection to the actions we need to take in the real world, it doesn't do much more than help us pretend we're "part of the solution." However, in recent years, and especially in the last few months, we have witnessed the power of social media to unite all kinds of people in the fight for racial justice to protect Black lives. Advocacy online through hashtags, posts, and petitions has inspired tens of thousands of people to get out of the ether and into the streets. 
In the era of the COVID-19 pandemic, the ability of social media to allow us to keep a safe distance while speaking up for justice and human rights makes it a great organizing tool. The necessary thing to remember about social media, though, is that activism doesn't end when you log off. 
Here are some ideas on how to bring your virtual actions into the material world to improve our collective health and well-being.
Help people near and far stay informed
Use your online platform to combat misinformation about COVID-19 and other health topics with facts! Hesperian's easy-to-use health information in many languages is available for free on our website. Share information online or by printing out our multilingual COVID-19 fact sheets and distributing them in your community. When you are packing lunches for unsheltered people or dropping off food for a neighbor, include our fact sheets with the groceries and nourish people with actionable health information too.  
Mobilize your virtual communities
Take advantage of this opportunity to expand understandings of complex health and social justice issues. Organize video calls and twitter chats with your friends and virtual communities to raise the collective consciousness about the intersection of health, social justice, and human rights. Select a documentary or film for a movie night to address these topics and set up a call with your friends afterwards to share your thoughts and discuss how your thinking was challenged. Hesperian's books can also provide information to help you have these important and transformative conversations. Check out our Health Guides for Education and Advocacy (all available in our HealthWiki) to get started. 
Raise your voice for structural change
We all have a stake in  speaking out about the changes we want to see in our society. The last several months have reinforced the importance of making health care accessible to all. Reach out to your local and congressional leaders to let them know you support Medicare for All, and that more of the health care as a privilege for those who can pay just won't cut it. . 
There are lots of ways people have acted on their commitment to health and human rights, from joining demonstrations to volunteering at food banks to supporting the elderly. We would love to hear about how you are connecting your online advocacy to concrete actions. Sharing your efforts might inspire someone else to finish their post and then build a platform for change in their community. 
Let's keep using our virtual voices to create social change!