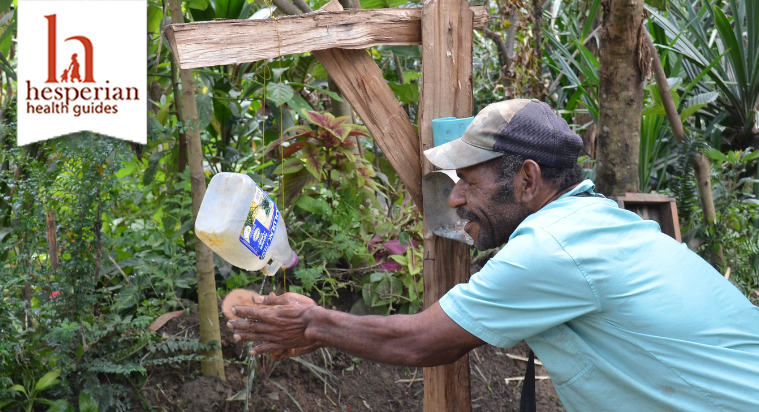 Earlier this month, Papua New Guinea (PNG) reported its first COVID-19 death. One death may not seem newsworthy in countries with a much higher death toll, but an outbreak of coronavirus could have a catastrophic impact on an island of densely populated communities with very limited access to public health care. 
I pay attention to Papua New Guinea because my family lived there for several years. And as a Board Member of Hesperian Health Guides, I'm excited to announce that Hesperian's Board of Directors will match all donations to Hesperian from now through August 15th, up to a total of $5,000. This means that your donation today will allow our staff and partners to expand the reach of Hesperian's COVID-19 information to PNG and beyond!
PNG's health minister Jelta Wong says, "Covid-19 is real and it is moving around our communities because we are simply being too complacent. The danger is that our people will think Covid-19 exists at the Port Moresby General Hospital and if we stay away from there we will be OK. But that couldn't be further from the truth." 
The health minister's words emphasize a key truth about this pandemic: the ability to make informed choices saves lives.
That's why we develop COVID-19 information that can be understood and used by people all over the world. As of today, we have 8 COVID-19 resources on our website and our first fact sheet is available in 31 languages! Those languages include Tok Pisin, the official language of Papua New Guinea and the most widely used in the country.
The great strides we've made in our COVID-19 work wouldn't have been possible without your support. This pandemic isn't going away anytime soon, and we're asking all of you to stay with us as well. 
Your contributions and continued support will allow us to bring our COVID-19 information to even more people in the languages they speak. Now more than ever, being informed can help individuals and families gain some control over their health and well-being even when so many circumstances are beyond our control.
Thank you in advance for helping us meet this $5,000 match from Hesperian's Board of Directors and getting real news about COVID-19 to people who desperately need it.