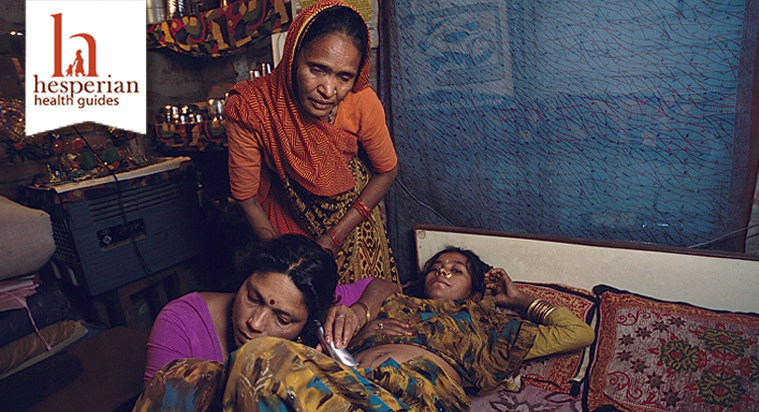 Every year, the World Health Organization selects a specific theme to spread health awareness on World Health Day, April 7. Today, WHO is recognizing the selfless contributions of the nurses and midwives working day and night to protect people's health during the COVID-19 pandemic. These committed health workers around the world are risking their health, often isolating themselves from their own families, to care for others.
Honoring the dedication and courage of nurses and midwives during this crisis will remain empty words if we don't at the same time advocate for the working conditions that allow them to provide quality health care, and to do so safely. Sufficient personal protective equipment — masks, gloves, gowns, etc. — as well as adequate staffing levels and equipment are needed. In most cases, compensation and nurses' own access to health coverage need to be improved. Nurses are the backbone of our health systems and it's way past time their working conditions recognized that.
Midwives have been caring for mothers and babies since the beginning of time, but they are often still not respected as childbirth experts. The increase in and wisdom of home births during this pandemic highlight their central role in supporting maternal and child health. Laws, hospitals, insurance coverage and our medical systems must end their prejudice and prohibitions of midwifery by accepting and appreciating their holistic contributions to women's health. 
As we gratefully acknowledge nurses and midwives for their work during this COVID-19 pandemic, we should make our thanks concrete by supporting the systemic social changes that will enable them to improve health for all during and after this crisis.
Women's Health Matters
The coronavirus only exacerbates women's health needs, it doesn't make them disappear! For self-help medical information and insights on structural barriers to health, check out Where Women Have No Doctor. A Book For Midwives shares essential information to help women and their midwives celebrate safe births. Enter promo code "Midwives25" at checkout to get a 25% off discount on this valuable resource. 
Stay Informed, Stay Healthy: Coronavirus (COVID-19) Fact Sheet
Looking for accessible COVID-19 information in your language? Our COVID-19 Fact Sheet provides helpful information to keep you safe and is now available in 20 languages. We encourage you to share this resource widely to ensure that everyone, everywhere has the critical information to protect their health.