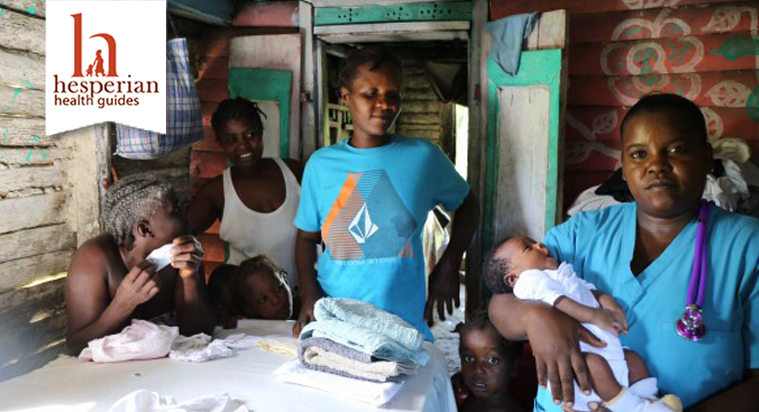 Women die from preventable causes related to pregnancy and childbirth every day, especially in low-resource settings where there is limited or no access to quality maternal health services and emergency care. Where other health professionals are scarce, midwives play an essential role in supporting maternal and child health. Midwives have the skill, patience, and accessibility to care for women during pregnancy and reduce the dangers of childbirth.
In 2013, Hesperian published A Book for Midwives, a vital resource for practicing midwives and midwives in training. This book covers the essentials of care before, during, and after birth. We are thrilled to announce that we have just released a 2020 Updated Edition!
The 2020 edition of A Book for Midwives includes new and updated information on topics such as  birth control methods, HIV, medical abortion, manual vacuum aspiration, mental health, hepatitis, HPV and cancer prevention, and pre-eclampsia — one of the most common causes of maternal death.
Pre-eclampsia is a serious health problem for pregnant women and their babies, usually diagnosed by high blood pressure. It affects up to 8 out of 100 pregnancies, increasing the risk for hemorrhage, a detached placenta, and seizures. It can cause the developing baby to grow poorly inside the womb or to be born prematurely. Worldwide, pre-eclampsia is one of the top five causes of maternal and infant illness and death. In the US, African American women suffer and die from pre-eclampsia at a rate 3 times greater than white women.
Recently, a very low-dose of aspirin, starting at about 12 weeks of pregnancy through birth, has been found to help prevent pre-eclampsia in women who are at risk. Widely available and affordable, it will prevent many deaths. We were quite excited to add it to our recent update of A Book for Midwives.
This is just one of many examples of how our 2020 Updated Edition of A Book for Midwives reflects the most urgent issues related to pregnancy and childbirth today, making it the perfect resource for midwives and midwifery training programs around the world.