Mission
Hesperian strives for a world in which people and communities are equipped to achieve health for all. Our mission is to provide information and educational tools that help all people take greater control over their health and work to eliminate the underlying causes of poor health.
History
Hesperian produces and shares easy-to-understand health information for people worldwide.
Our work began in the 1970s in Ajoya, Mexico. There, an expanding group of volunteers working with villagers created a simple manual to use medically accurate knowledge in a culturally appropriate way to address community health needs. The Hesperian Foundation was established to publish this manual in 1973 as Donde No Hay Doctor. In 1977, to share it with the world, Hesperian published the English language version Where There Is No Doctor, now the most widely used health book in the world.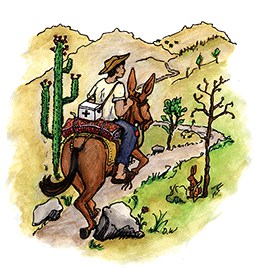 Over the years, we have partnered with community health workers, villagers, medical professionals, and others to develop, publish and share information. We publish 20 titles, spanning community health, women's health, children with disabilities, HIV, and environmental health, and distribute many others. The global spread of our materials is a result of these partnerships and our common commitment to improving health conditions for those most in need.
The Hesperian Foundation was re-named Hesperian Health Guides in 2011 to better communicate the substance and spirit of what we do. We also launched our new digital resource center in 2011 as part of our Digital Commons Initiative, an extension of our pioneering "open copyright" policy. This landmark digital platform enables global users to search, translate, customize and download our content. Through this ongoing Initiative, we will evaluate and employ emerging digital technology to ensure that people everywhere have access to empowering health knowledge.
Throughout our history, Hesperian has joined together with others around the world to promote health justice, and has been a leader in the People's Health Movement, both in the US and internationally.