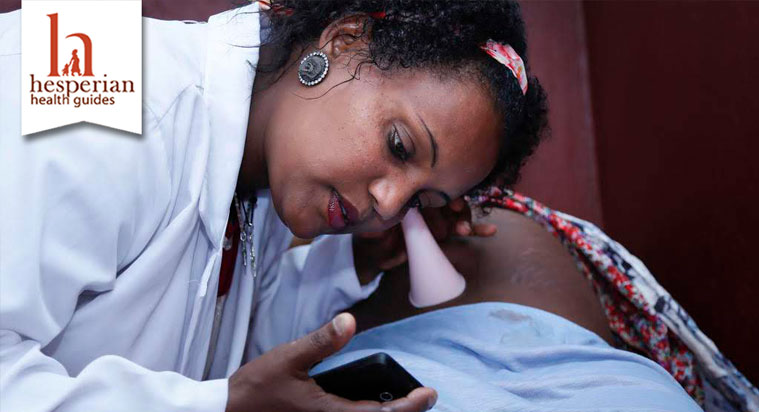 For thousands of years, long before there were doctors or hospitals, midwives have been helping women stay healthy, bringing babies into the world, and caring for families.  A safe birth is an essential support to the lifelong health of mothers and babies. 95% of infant and maternal mortalites in low-resource settings are preventable; accessible and actionable pregnancy and birth information can be lifesaving. Hesperian provides those materials, used and championed by midwives, community health workers, and pregnant women around the world.
Our comprehensive Safe Pregnancy & Birth App contains information that helps mothers stay healthy before, during, and after birth. Step-by-step explanations on responding to danger signs make this a valuable tool for birth assistants and labor doulas. To ensure widespread access to this information, our app is free, easy to use, accessible offline, and available in English and Spanish.
Midwives play an essential role in guaranteeing maternal and child health around the world.  A Book for Midwives can serve as a training manual for students or a reference for experienced midwives. Clearly written and illustrated, this information can reduce the dangers of childbirth in rural villages and urban clinics alike.
The Childbirth Picture Book is another concise yet comprehensive resource for educating teens, pregnant couples and caregivers. The drawings and descriptions explain every step of the reproductive process and answer common questions. Available in English, French, Spanish, Arabic, and Urdu, this book is a great teaching tool for individuals in the U.S. and beyond. 
Reliable and practical information about safe pregnancy and birth can help ensure a healthy beginning for mothers and babies. We encourage you to share Hesperian's health materials with pregnant women, midwives, doulas, and anyone else investing in improving maternal and child health!