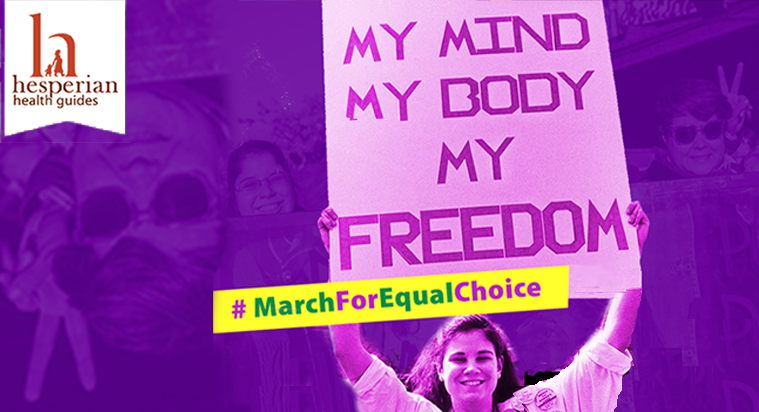 The theme of International Women's Day 2020 is An equal world is an enabled world. We won't achieve gender equality until we overcome the forces limiting freedom and opportunities for all women, including those preventing women from taking charge of their own health. Hesperian  has always believed that improving women's health must go beyond medicine to incorporate strategies for advocacy that further women's rights. To make that real, we also prioritize inclusivity to account for the particular needs of women from diverse cultural backgrounds and individuals with disabilities. 
When we decided to create a resource dedicated to information on safe abortion, we developed the free, mobile Safe Abortion app. Unsafe Abortions still account for at least 1 in 12 maternal deaths globally, disproportionately affecting poor women in developing countries. By sharing understandable and applicable information on safe methods, our intention was to prevent women from falling victim to unsafe methods of terminating their pregnancies and the fear, illness, and threat to life that unsafe abortion entails. To reach more women, we made the app multilingual (English, Spanish, French, Yoruba, and Igbo), private, and accessible offline once downloaded. 
When just one woman or health worker has the app on her phone, an entire community of women can access information to make safe reproductive choices. 
Leading up to International Women's Day, from March 1st to the 8th, we are partnering with safe2choose and Ipas, two committed organizations that champion the right to choose, to promote universal access to free and safe abortion. Each organization has created Twitter posts using #MarchForEqualChoice to look at historical and recent advancements made in the women's rights movement and the impact it has had on safe abortion provision and access. We invite you to join this campaign too:
Join us on Friday 6th March for the  #MarchForEqualChoice Twitter Chat .

Follow the conversation on social media, tag and retweet/share all content with the  #MarchForEqualChoice hashtag.

Follow us on social media

@safe2choose

,

@safeabortionapp

and

@ipasorg

. 
Let's make March a month for safe abortion advocacy as we #MarchForEqualChoice!